Paquette Consulting - Related Publication
JACQUES, Jean, Avec le temps... Le Rang XIII (St-Camille) de 1849 a 2012, Éditions du Bélier Ardent, 2012
Book Cover - Front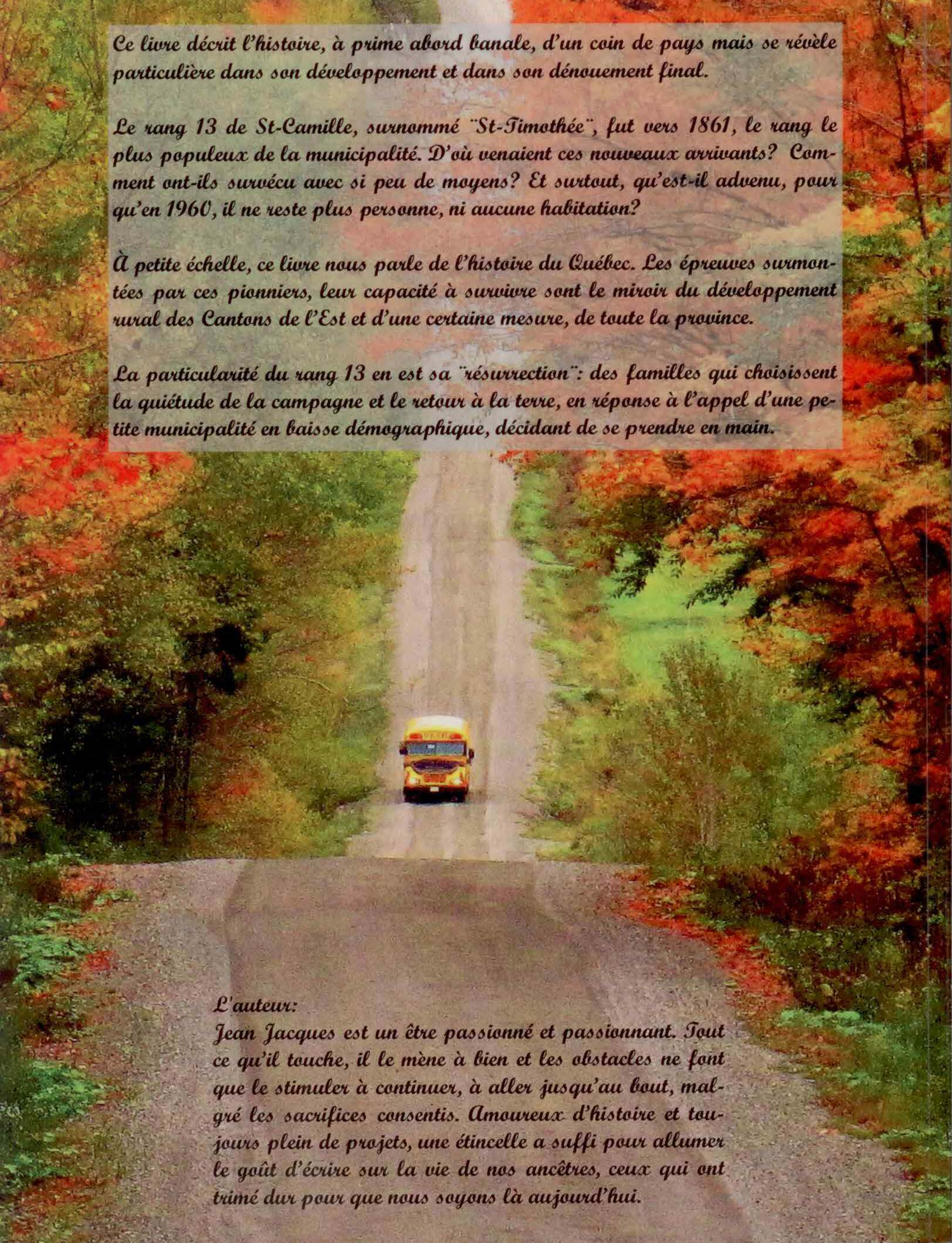 Book Cover - Back
Order the French book directly from the author by telephone (819-446-1877) or by email (belierardent@gmail.com).
Delivery by mail: $15 for one book and $20 for two.
The second edition will be available as of October 20, 2012 at the same cost. Orders for the second edition are accepted until October 1, 2012.
Do not hesitate to contact the author should you need further information.
---
Commandez le livre en français directement de l'auteur par téléphone (819-446-1877) ou par courriel (belierardent@gmail.com).
Livraison par courrier : 15$ pour un livre et 20$ pour deux.

La deuxième édition sera disponible pour le 20 octobre 2012 toujours au coût de 20$. Les commandes pour cette édition seront acceptés jusqu'au 1er octobre 2012.

Si vous avez besoin de renseignements supplémentaires, n'hésitez pas de communiquer avec l'auteur.